Founder's Message
A decade ago, the number of people learning traditional abacus began to show significant downhill trend, thus prompting the birth of 3G Abacus. At the initial launch of 3G Abacus into the market, we faced a lot of difficulties and challenges.
After a period of reform, I finally overcame the psychological barriers. 3G Abacus had also won numerous parents' and teachers' recognition. Thus, 3G Abacus started to popularize in the market.
Since then, we have conducted numerous Instructors' Workshops. With strict pedagogical training, instructors were able to master the 3G Abacus teaching skills. We have also hosted many local and international abacus competitions, and our students have received numerous awards and honours. We have also designed an exclusive accreditation grading examination system to accredit students according to international examinations standard.
We have our own unique abacus and written own exclusive teaching materials. We have a reliable and exclusive accreditation system for 3G Abacus, and our students continue to increase.
3G Abacus has become a well-known brand in Singapore, and in the industry, we are one of the best abacus groups.
I hope that in the next decade, 3G Abacus can become an integral part of learning mathematics, so as to benefit a larger mass of learners, extending our reach to people all over the world to make this Singaporean brand truly international.
Founder of 3G Abacus
Mdm Chee Geok Hwa
A word of advice to the teachers: Be dedicated to your work, be enthusiastic, and be passionate. Continuously improve and upgrade your professional knowledge, and you will be able to become a successful abacus instructor. A word of advice to the students: Be passionate about learning, apply your knowledge, and constantly challenge your own limits. You will excel and become an abacus master.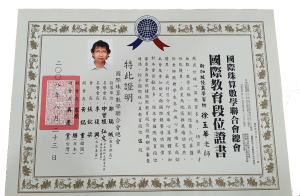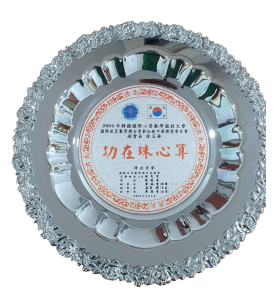 Achievements & Contributions
Awards
Appointments
Invitations
Actively teaching Abacus Mental-Arithmetic for more than 25 years
Trained more than 200 instructors in this field.
Create and Develop 3G Abacus in 2005. It is a break through from the traditional abacus, with revolutionary teaching method, to make Abacus learning easier to understand.
Conducted regular Instructors' Workshop to train Instructors for Abacus-Mental Arithmetic.
2004
Presented with 'Special Contribution towards Abacus-Mental Arithmetic' Award, "功在珠心算" by IAMA (Taiwan)
2005
Presented with "Long Service Award" by SCCIOB
2006
Presented with "Outstanding Contribution Award" by SCCIOB
2008
Awarded with Teaching Degree Grade 5 (教育段位5段).
2013
Received 'Singapore's Outstanding Enterprise' Award from Singapore Resource Association
2020-2021
Received 'SME500' Award from Singapore Association of Trade and Commerce
2000-2007
Lecturer and Consultant for Abacus Mental-Arithmetic at SCCIOB (Singapore Chinese Chamber Institute of Business)
2000 – 2010
Branch President for IAMA (International Abacus Mental-Arithmetic Taiwan) in Singapore. She was appointed to organize Instructors' Training Courses and International and National Competitions, and also organizes Annual International Abacus-Mental Grading Examination in Singapore.
2013
Branch President for PAMA (Pan-Pacific Abacus & Mental Arithmetic Taiwan) in Singapore
2004
Invited by IAMA to attend and speak at the 41st National Abacus Association Seminar Conference in Taiwan
2007 & 2011
Invited by 'Smart Kids Creation India Pte Ltd' to India as the VIP and Prize Presenter for the International Abacus Mental-Arithmetic Competition'
2010
Invited to Thailand as VIP and Prize Presenter for International Mathematics, Mental Arithmetic Competition
Invited to Hua Lei Kindergarten in Zhejiang, China, as a VIP for Abacus Education, for school tour